Rick L. Poole is the owner, creator, and founder of Natural Foods Plus and co-author of Succeeding Against All Odds..
Rick has been a naturalist/vegetarian for more than 30 years and has always had a consciousness for health and exercise. An outstanding high school and college athlete with two post-graduate degrees, a BS from the University of Wisconsin and a Masters and Specialist from the University of Cincinnati, a wealth of knowledge about entrepreneurship, Rick had a desire to make a difference in peoples lives. Therefore, he created Natural Foods Plus, more than a health foods store, and opened in June of 1995.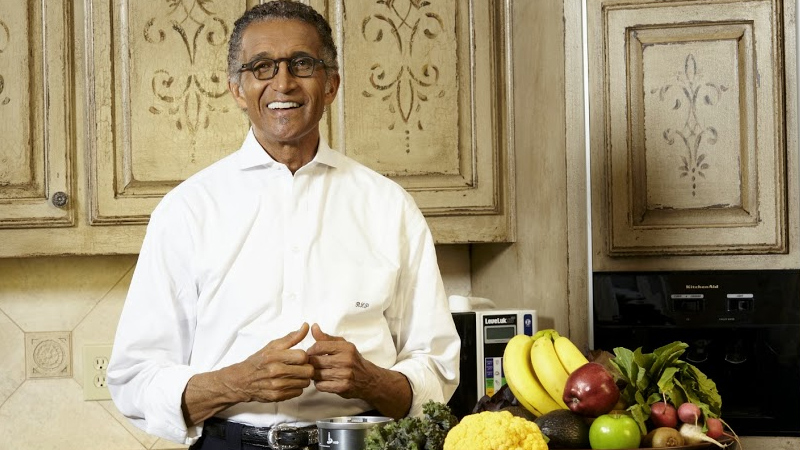 Overcoming colon cancer in 1984, without chemotherapy and radiation, watching his relatives, elders, and society suffer from Syndrome X, or Chronic Metabolic issues, which he calls "The Perpetual Cycle of Pain and Misery", he wanted to make a difference by providing, educating, teaching, agitating, and demonstrating how to become more responsible and make better choices regarding diet, exercise and lifestyle choices. It is Rick's belief that 90% of all chronic metabolic issues are caused by poor eating choices, habits, and beliefs. He truly believes that "your beliefs will cause you to create or attract situations and or events that you experience as life." Change your beliefs and you change your destiny…beliefs are thoughts.
Overcoming cancer is a mission Rick L. Poole is fighting for – not just physical cancer, but also the cultural and societal cancer that takes root and grows around the world, without the right mindset and lifestyle choices. He's done both, and shares his mission and commitment to change the world, one book chapter, keynote and specially developed program at a time. In keeping with his aim, he created both the M.I.N.D.S. (Motivating Individuals to New Direction of Success) program and the 7 Steps to Become Healthy Naturally programs.
Rick is always learning and growing. In 2011, he became an educator with more than 30 hours of training with Dr. Jerry Tennant's Institute of Integrated Medicine, using Dr. Tennant's protocol for assessing, teaching, and educating how to make the body more healthy, so it can heal itself. In 2013, Rick completed Dr. Robert J. Marshall PhD, CEO of Premier Research Labs, Level I Quantum Reflex Analysis course, the world leader in Cell Resonant Nutrition Technology. His health foods store is the only store in the area to incorporate and provide such knowledge and product for his customers.
Also in 2013, Rick is very proud to say, he became an author in the Sandra Yancey book Succeeding Against All Odds. Sandra Yancey is founder and CEO of eWomenNetwork, the premier women's business network in North America. The book is a Number 1 Best Seller in six categories on Amazon. Please visit, purchase and read his chapter, Surviving Cancer Twice, at www.survivingcancertwice.com.